"What are you looking for in a pole barn builder?"
Determining what is right for you

In the Lancaster County & mid-Atlantic region where pole barn builders or contractors abound, this question might seem a little too simple and even overused. After all, aren't pole barns pretty much the same?
On the surface, perhaps, but there is usually much more involved than what meets the eye.
As with most things there is rarely a "one-size-fits-all" solution. Pole barn prices are obviously an important factor regarding budget, but other factors can be just as significant for decision-making based on your needs and personal preferences. Your comfort level with the pole barn builder you choose will especially impact the overall satisfaction of your experience.
Only you can ultimately determine what is best for you. On the few pages of this website we simply want to take the opportunity to share a little bit about who we are - and why we do what we do - so you can make an informed decision if we are a good fit to help you achieve your building project goals.
Bringing structure to the "wild west" of pole barn building

Using wooden poles as the structure for buildings is a concept that has been around for a long time. Similar to the gold rush days in the old West, many people with a bit of knowledge and desire entered the field.

As you can imagine, not all pole barns were created equal. Over time, from watching the unfolding challenges and pains circulating within the industry, two very specific needs become increasingly clearer:
The consistent creation of higher quality and longer lasting "pole barns"
Providing a more rewarding customer experience
This vision proved to be correct, and the growing ranks of satisfied customers since 1993 is a testimony of R & R Pole Buildings fulfilling those needs.
Recent Pole Barn Project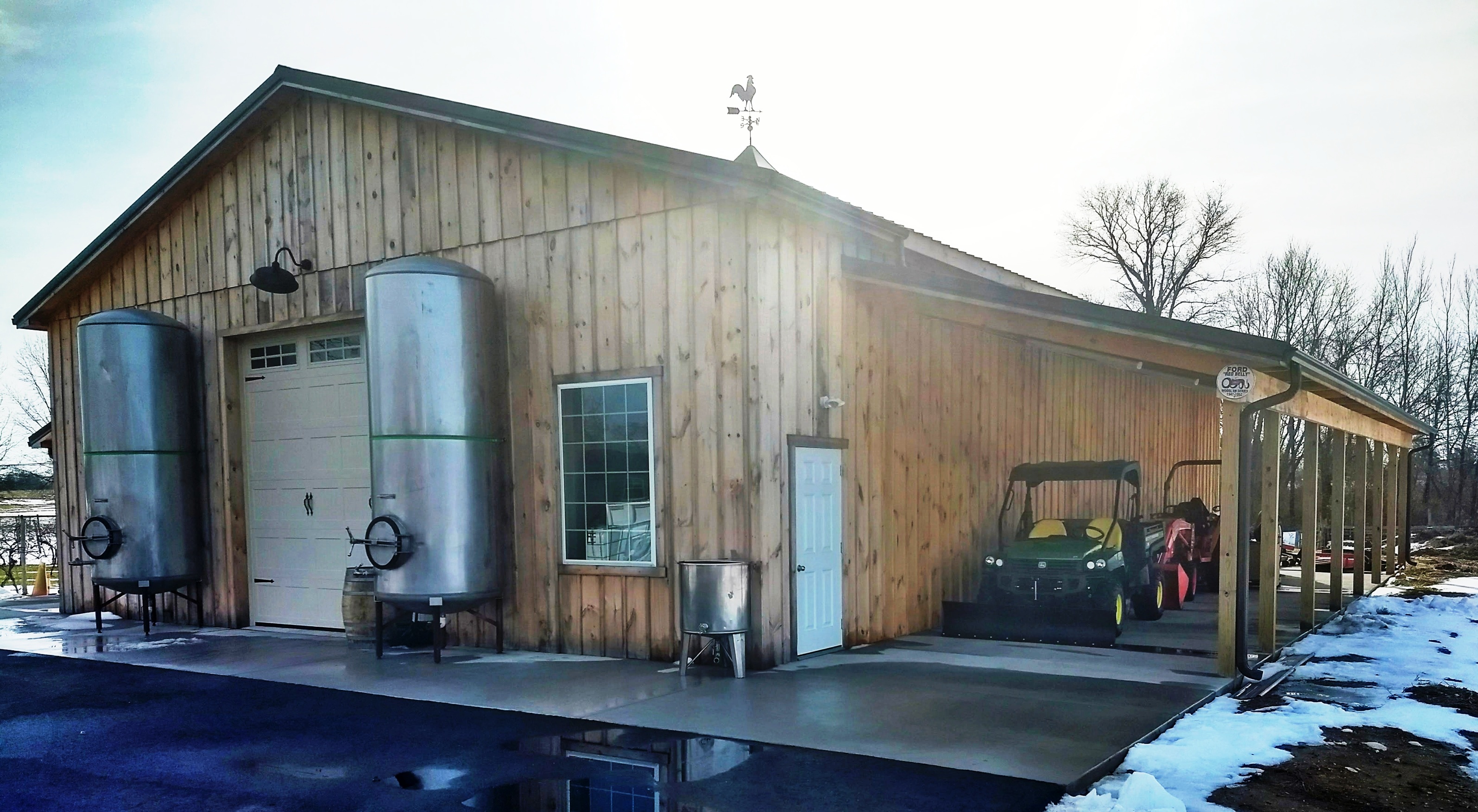 Recent Commercial Project - Winery
Qualifications and extensive areas of service

Transparency and taking concrete measures to protect our clients' best interests and ensuring a quality customer experience is a backbone of our policy.

For this reason we always acquire full licensing in every state we do work in. Not only does this allow us to legally offer and provide our services in these areas, it protects our customers by verifying that we have met all the requirements and qualifications enabling us to work for them as a fully insured company.
Just as importantly, we care about all of our employees like family and make sure each of them is also protected with workmen's comp and health benefits.
While it might not seem important to mention these factors, our customers enjoy the direct benefit of having happier and more dedicated workers on the job, since like a family, they also know they are protected and cared for.

This results in better quality finish building projects!
Following this policy has enabled us to increasingly satisfy customer demand by expanding our area of service to encompass 6 of the Mid-Atlantic states, including:
Pennsylvania
New Jersey
Maryland
Delaware
West Virginia
Virginia

Five concrete footings to improve your pole barn builder experience

"Doing a Top-Notch Job With Strong Work Ethics" is the active philosophy behind the construction quality and customer oriented focus. But more than words, this process starts from the moment you call to start discussing your project and continues until its completion.
Thoughtful discussion for understanding your specific needs
Avoiding hidden surprises by making sure the price quote carefully details everything that goes into the job
Interactive guidance through the planning and building permit acquisition stages
Focus on value by using very specific and above-average quality building materials
Ensuring building integrity by meeting (and often exceeding) the building codes
Don't feel like you have to make a decision immediately
Choosing the right pole barn builder can take time. To maximize your future investment you owe it to yourself to make a selection that you are 100% comfortable with.  Not every project is necessarily a good fit for every builder.
Although the core steps mentioned above are crucial for enabling us to provide a service that follows through in meeting the expectations of the customer from the beginning - we understand that you very likely have more questions requiring answers before making a decision.
So if you feel you might benefit by putting these steps to work for your building project needs don't hesitate to contact us with those questions through our "free quote request form" or simply give us a call...